Executive:
Scott Miller Berry, Co-Chair
Indu Vashist, Co-Chair
Hol­ly Cun­ning­ham, Sec­re­tary
Members:
David Bobier
Patrice James
David Plant
There­sa Slater
Genne Spears
Board Bios
David Bobier is the hear­ing par­ent of a deaf son and daugh­ter, which has inspired him to be a strong advo­cate for rec­og­niz­ing and pro­mot­ing the Deaf and Dis­abil­i­ty Arts in Cana­da.
Bobier also has con­sid­er­able expe­ri­ence in arts and arts admin­is­tra­tion, as well as, hav­ing been on the teach­ing fac­ul­ty of Fan­shawe Col­lege, Lon­don, ON; Mount Alli­son Uni­ver­si­ty, Sackville, NB and Uni­ver­si­ty of Wind­sor, ON, for a com­bined 13 years. As a prac­tic­ing artist his exhi­bi­tion career includes 18 solo and over 20 group exhi­bi­tion projects across Cana­da, in the Unit­ed States and the UK. He has been the recip­i­ent of a vari­ety of grants from the Cana­da Coun­cil for the Arts, Ontario Arts Coun­cil and New Brunswick Arts Coun­cil.
In addi­tion to serv­ing Toron­to Inter­na­tion­al Deaf Arts and Film Fes­ti­val as Direc­tor of Devel­op­ment, Bobier is res­i­dent artist with the Inclu­sive Media and Design Cen­tre, Ryer­son Uni­ver­si­ty and TAD Inc. (Tac­tile Audio Dis­play Sys­tems); Co-Founder and Chair of the new­ly formed Lon­don Ontario Media Arts Asso­ci­a­tion and Founder /Coordinator of Vibra­Fu­sion­Lab, a Lon­don-based vibro­tac­tile arts col­lec­tive.
Hol­ly Cun­ning­ham is a grad­u­ate of Sheri­dan College's Media Arts pro­gram with a back­ground in tele­vi­sion and film pro­duc­tion. Most recent­ly she com­plet­ed a Fine Arts degree from Nipiss­ing Uni­ver­si­ty, which prompt­ed her move to north­ern Ontario. Work­ing as the man­ag­ing direc­tor of the Near North Mobile Media Lab, Hol­ly is active­ly involved in the arts com­mu­ni­ty of North Bay. She cur­rent­ly sits on the exec­u­tive board of the White Water Gallery and is chair of Ice Fol­lies Bien­ni­al, an exhi­bi­tion on frozen Lake Nipiss­ing. With an artis­tic back­ground in video and paint­ing, she is cur­rent­ly focus­ing her cre­ative ener­gy on releas­ing her first EP as a pro­fes­sion­al musi­cian.
Patrice James grad­u­ated from Car­leton Uni­ver­sity with a Bach­e­lor of Arts degree in Film Stud­ies. She has been the Exec­u­tive Direc­tor at the Inde­pen­dent Film­mak­ers Co-oper­a­tive of Ottawa Inc. (IFCO) for going on 12 years. She is her­self a prac­tic­ing filmmaker/media artist. Ms. James has con­tributed to the cul­tural life of Ottawa for near­ly 20 years, as a strong advo­cate for the media arts both local­ly and at the nation­al lev­el. She served on the Board of Direc­tors of the Inde­pen­dent Media Arts Alliance (IMAA) from 2006–2011, and has been a past juror for the Cana­da Coun­cil for the Arts, the Ontario Arts Coun­cil and the Ottawa Arts Coun­cil. She was one of three final­ists in 2012 vying to receive Ottawa's top annu­al arts prize; the Vic­tor Tolgesy Award, which is giv­en annu­ally to an indi­vid­ual who has "con­tributed sub­stan­tially" to cul­ture in Ottawa. Patrice con­tin­ues to live and work in Ottawa.
Scott Miller Berry has been work­ing with artist-run, com­mu­nity based and/or not for prof­it arts col­lectives and organi­za­tions for 20+ years. Recip­i­ent of the 2015 Mar­go Bind­hardt Rita Davies Award from Toron­to Arts Foun­da­tion for cul­tural ser­vice, he is cur­rently Man­ag­ing Direc­tor at Work­man Arts and Ren­dezvous With Mad­ness Film Fes­ti­val, an orga­ni­za­tion that sup­ports artists with men­tal health and/or addic­tions issues. Pre­vi­ously he was Exec­u­tive Direc­tor of the Images Fes­t­ival, where he worked for 14 years. Trained in con­flict res­o­lu­tion, Scott spent many years as a shop stew­ard in a cler­i­cal union and is cur­rently Vice Chair of the Media Arts Net­work of Ontario (MANO/RAMO), and is an alum­nus of many Boards includ­ing the nation­al Inde­pen­dent Media Arts Alliance (IMAA/AAMI), CFMDC, LIFT and the 8 fest small gauge film fes­ti­val. He holds a Mas­ter of Arts from the New School for Social Research in New York and main­tains an inde­pendent film­mak­ing and pro­gram­ming prac­tice, recent screen­ings include: Jakar­ta, Ban­ga­lore, Ober­hausen, Seoul, Vien­na, Regi­na and Toron­to.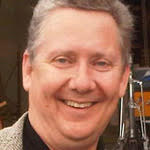 David Plant is the Exec­u­tive Direc­tor of Trin­i­ty Square Video. With more than 30 years in the cre­ative indus­tries as a pro­duc­er, busi­ness­man and graph­ic artist, David brings a broad range of expe­ri­ence in media, enter­tain­ment and tech­nol­o­gy, with depth in both the pub­lic and pri­vate sec­tors. He has assist­ed over 1200 film pro­duc­ers inter­na­tion­al­ly and has cred­its on Acad­e­my Award-win­ning films such as Good Will Hunt­ing. As a pro­duc­er, David co-exec­u­tive pro­duced the first fea­ture film of writer-direc­tor David Krae and has pro­vid­ed his assis­tance with works screen­ing at TIFF, Imag­i­ne­NA­TIVE and Plan­et in Focus. He recent­ly com­plet­ed pro­duc­tion of a fea­ture-length video pro­duc­tion of a one-man play, "Wing­field: Lost and Found" star­ring Stratford's Rod Beat­tie. He has been a mem­ber of the Acad­e­my of Cana­di­an Cin­e­ma and Tele­vi­sion for more than 20 years serv­ing on juries and com­mit­tees and he con­tin­ues to sit on indus­try pol­i­cy com­mit­tees address­ing the future of the indus­try with a par­tic­u­lar inter­est in emerg­ing tech­nol­o­gy, pub­lic out­reach and edu­ca­tion and also sits on the Pro­gram Advi­so­ry Com­mit­tee for Advanced Tele­vi­sion, Video and Film at Sheri­dan Col­lege.
There­sa Slater is an artist and writer who works with cre­ative facil­i­ta­tion, eth­i­cal the­o­ry, new mate­ri­al­ism, dig­i­tal bod­ies and the inter­sec­tions of fem­i­nism and tech­nol­o­gy. She is cur­rent­ly the Oper­a­tions and Devel­op­ment Man­ag­er with Plea­sure Dome, an artist-run exhi­bi­tion col­lec­tive ded­i­cat­ed to the pre­sen­ta­tion of artists film, video, and exper­i­men­tal media. She is an MA grad­u­ate of Con­tem­po­rary Art, Design and New Media Art His­to­ries from OCAD Uni­ver­si­ty and resides in Park­dale Vil­lage, Toron­to, ON.
Genne Spears (Deputy Direc­tor at CFMDC) has worked at the CFMDC since 2007, return­ing as Deputy Direc­tor after a year away. In addi­tion to hold­ing many posi­tions at CFMDC she has worked on the tech­ni­cal team for sev­er­al film fes­ti­vals includ­ing; Toron­to Inter­na­tion­al Film Fes­ti­val, Hot Docs and Inside Out LGBT Film Fes­ti­val. She is cur­rent­ly on the Advi­so­ry Board for TMAC (Toron­to Media Arts Cen­tre) and has served on the Plea­sure Dome board. Genne holds a Mas­ters of Cin­e­ma and Film Archiv­ing from the Uni­ver­si­ty of East Anglia and is a PhD Can­di­date in Cin­e­ma and Media Stud­ies at York Uni­ver­si­ty.
Indu Vashist is cur­rent­ly the Exec­u­tive Direc­tor of SAVAC (South Asian Visu­al Arts Cen­tre). She was born and raised on Coast Sal­ish Ter­ri­to­ries, on the land of the Cowichan peo­ples, where her com­mu­ni­ty, the Pun­jabis have been set­tled for over a cen­tu­ry. Draw­ing from her back­ground, she went on to write her MA the­sis,"Between Cana­di­an Racism and Indi­an Repres­sion: The Air India Bomb­ing and Filmic Rep­re­sen­ta­tions of Sikh Dias­poric Iden­ti­ty in Cana­da."
After fin­ish­ing her edu­ca­tion, she went on to work as a staff per­son at a non-prof­it organ­i­sa­tion in Mon­tréal for five years. Her main role at the Que­bec Pub­lic Inter­est Research Group at McGill was to sup­port a vari­ety of pro­gram­ming as well as col­lec­tive­ly man­age the orga­ni­za­tion while con­cur­rent­ly teach­ing at McGill Uni­ver­si­ty. Pri­or to work­ing at SAVAC, she had been equal­ly split­ting her time between India and Cana­da. In Cana­da, in addi­tion to work­ing at Con­cor­dia Uni­ver­si­ty, she pro­grammed and host­ed a week­ly South Asian arts and cul­ture radio show. In India, she worked with artist, queer and fem­i­nist cir­cles in Del­hi, Bom­bay and Madras. Specif­i­cal­ly, she worked for Bom­bay-based Queer Nazariya Inter­na­tion­al Film Fes­ti­val, Del­hi-based Nigah Media Col­lec­tive, and Madras-based Marap­pac­chi The­atre Group. She is also a pub­lished writer.