Executive:
Hol­ly Cun­ning­ham & Genne Spears, Co-Chairs
David Plant, Trea­sur­er
There­sa Slater, Sec­re­tary
Members:
Annette Hegel
Board Bios
Hol­ly Cun­ning­ham is a grad­u­ate of Sheri­dan College's Media Arts pro­gram with a back­ground in tele­vi­sion and film pro­duc­tion. Most recent­ly she com­plet­ed a Fine Arts degree from Nipiss­ing Uni­ver­si­ty, which prompt­ed her move to north­ern Ontario. Work­ing as the man­ag­ing direc­tor of the Near North Mobile Media Lab, Hol­ly is active­ly involved in the arts com­mu­ni­ty of North Bay. She cur­rent­ly sits on the exec­u­tive board of the White Water Gallery and is chair of Ice Fol­lies Bien­ni­al, an exhi­bi­tion on frozen Lake Nipiss­ing. With an artis­tic back­ground in video and paint­ing, she is cur­rent­ly focus­ing her cre­ative ener­gy on releas­ing her first EP as a pro­fes­sion­al musi­cian.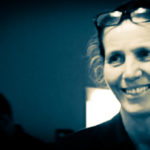 Annette Hegel is the Exec­u­tive Direc­tor of SAW Video and a work­ing mul­ti-media artist who has exhib­it­ed her work in Cana­da and in Europe. Work­ing out of her stu­dio, she is a found­ing mem­ber of Slip­stream Col­lec­tive, and nur­tures col­lab­o­ra­tions with many artists in many places. She has had a 30 year career in mar­ket­ing and com­mu­ni­ca­tions, devel­op­ing iden­ti­ties and suc­cess­ful­ly estab­lish­ing brands in both the for prof­it and not for prof­it sec­tors. Before join­ing the SAW Video team, she pro­duced and led imple­men­ta­tion of tar­get­ed mar­ket­ing and com­mu­ni­ca­tion strate­gies for nation­al orga­ni­za­tions and inter­na­tion­al brands. She is a recip­i­ent of many awards, among them cul­tur­al brand of the year award. She lives and works in Ottawa on the tra­di­tion­al unced­ed and unsur­ren­dered ter­ri­to­ry of the Anish­inābe Aki.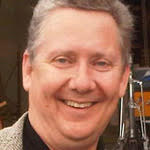 David Plant is the Exec­u­tive Direc­tor of Trin­i­ty Square Video. With more than 30 years in the cre­ative indus­tries as a pro­duc­er, busi­ness­man and graph­ic artist, David brings a broad range of expe­ri­ence in media, enter­tain­ment and tech­nol­o­gy, with depth in both the pub­lic and pri­vate sec­tors. He has assist­ed over 1200 film pro­duc­ers inter­na­tion­al­ly and has cred­its on Acad­e­my Award-win­ning films such as Good Will Hunt­ing. As a pro­duc­er, David co-exec­u­tive pro­duced the first fea­ture film of writer-direc­tor David Krae and has pro­vid­ed his assis­tance with works screen­ing at TIFF, Imag­i­ne­NA­TIVE and Plan­et in Focus. He recent­ly com­plet­ed pro­duc­tion of a fea­ture-length video pro­duc­tion of a one-man play, "Wing­field: Lost and Found" star­ring Strat­ford's Rod Beat­tie. He has been a mem­ber of the Acad­e­my of Cana­di­an Cin­e­ma and Tele­vi­sion for more than 20 years serv­ing on juries and com­mit­tees and he con­tin­ues to sit on indus­try pol­i­cy com­mit­tees address­ing the future of the indus­try with a par­tic­u­lar inter­est in emerg­ing tech­nol­o­gy, pub­lic out­reach and edu­ca­tion and also sits on the Pro­gram Advi­so­ry Com­mit­tee for Advanced Tele­vi­sion, Video and Film at Sheri­dan Col­lege.
There­sa Slater is an artist and writer who works with cre­ative facil­i­ta­tion, eth­i­cal the­o­ry, new mate­ri­al­ism, dig­i­tal bod­ies and the inter­sec­tions of fem­i­nism and tech­nol­o­gy. She is cur­rent­ly the Oper­a­tions and Devel­op­ment Man­ag­er with Plea­sure Dome, an artist-run exhi­bi­tion col­lec­tive ded­i­cat­ed to the pre­sen­ta­tion of artists film, video, and exper­i­men­tal media. She is an MA grad­u­ate of Con­tem­po­rary Art, Design and New Media Art His­to­ries from OCAD Uni­ver­si­ty and resides in Park­dale Vil­lage, Toron­to, ON.
Genne Spears (Deputy Direc­tor at CFMDC) has worked at the CFMDC since 2007, return­ing as Deputy Direc­tor after a year away. In addi­tion to hold­ing many posi­tions at CFMDC she has worked on the tech­ni­cal team for sev­er­al film fes­ti­vals includ­ing; Toron­to Inter­na­tion­al Film Fes­ti­val, Hot Docs and Inside Out LGBT Film Fes­ti­val. She is cur­rent­ly on the Advi­so­ry Board for TMAC (Toron­to Media Arts Cen­tre) and has served on the Plea­sure Dome board. Genne holds a Mas­ters of Cin­e­ma and Film Archiv­ing from the Uni­ver­si­ty of East Anglia and is a PhD Can­di­date in Cin­e­ma and Media Stud­ies at York Uni­ver­si­ty.