Exec­u­tive:
Scott Miller Berry, Co-Chair
Indu Vashist, Co-Chair
Holly Cun­ning­ham, Sec­re­tary
Noa Bron­stein, Treasurer
Mem­bers:
David Bobier
Patrice James
Col­ina Maxwell
David Plant
Theresa Slater
Genne Spears
Board Bios
David Bobier is the hear­ing par­ent of a deaf son and daugh­ter, which has inspired him to be a strong advo­cate for rec­og­niz­ing and pro­mot­ing the Deaf and Dis­abil­ity Arts in Canada.
Bobier also has con­sid­er­able expe­ri­ence in arts and arts admin­is­tra­tion, as well as, hav­ing been on the teach­ing fac­ulty of Fan­shawe Col­lege, Lon­don, ON; Mount Alli­son Uni­ver­sity, Sackville, NB and Uni­ver­sity of Wind­sor, ON, for a com­bined 13 years. As a prac­tic­ing artist his exhi­bi­tion career includes 18 solo and over 20 group exhi­bi­tion projects across Canada, in the United States and the UK. He has been the recip­i­ent of a vari­ety of grants from the Canada Coun­cil for the Arts, Ontario Arts Coun­cil and New Brunswick Arts Council.
In addi­tion to serv­ing Toronto Inter­na­tional Deaf Arts and Film Fes­ti­val as Direc­tor of Devel­op­ment, Bobier is res­i­dent artist with the Inclu­sive Media and Design Cen­tre, Ryer­son Uni­ver­sity and TAD Inc. (Tac­tile Audio Dis­play Sys­tems); Co-Founder and Chair of the newly formed Lon­don Ontario Media Arts Asso­ci­a­tion and Founder /Coordinator of Vibra­Fu­sion­Lab, a London-based vibro­tac­tile arts collective.
Noa Bron­stein is a cura­tor and writer based in Toronto. She has con­tributed to such pub­li­ca­tions as PREFIX Photo, Cana­dian Art, Bor­der Cross­ings, The Jour­nal of Cura­to­r­ial Stud­ies and C Mag­a­zine. Recent cura­to­r­ial projects include When Form Becomes Atti­tude at Con­tem­po­rary Cal­gary and Mem­o­ries of the Future at Gib­son House Museum. Noa has held sev­eral roles in the arts, includ­ing Direc­tor of Pub­lic Pro­grams and Act­ing Cura­tor at the Design Exchange and Head of Exhi­bi­tions and Cul­tural Pro­mo­tions at The Glad­stone Hotel. She is cur­rently the Exec­u­tive Direc­tor at Gallery 44 Cen­tre for Con­tem­po­rary Photography.
Holly Cun­ning­ham is a grad­u­ate of Sheri­dan College's Media Arts pro­gram with a back­ground in tele­vi­sion and film pro­duc­tion. Most recently she com­pleted a Fine Arts degree from Nipiss­ing Uni­ver­sity, which prompted her move to north­ern Ontario. Work­ing as the man­ag­ing direc­tor of the Near North Mobile Media Lab, Holly is actively involved in the arts com­mu­nity of North Bay. She cur­rently sits on the exec­u­tive board of the White Water Gallery and is chair of Ice Fol­lies Bien­nial, an exhi­bi­tion on frozen Lake Nipiss­ing. With an artis­tic back­ground in video and paint­ing, she is cur­rently focus­ing her cre­ative energy on releas­ing her first EP as a pro­fes­sional musician.
 Patrice James grad­u­ated from Car­leton Uni­ver­sity with a Bach­e­lor of Arts degree in Film Stud­ies. She has been the Exec­u­tive Direc­tor at the Inde­pen­dent Film­mak­ers Co-operative of Ottawa Inc. (IFCO) for going on 12 years. She is her­self a prac­tic­ing filmmaker/media artist. Ms. James has con­tributed to the cul­tural life of Ottawa for nearly 20 years, as a strong advo­cate for the media arts both locally and at the national level. She served on the Board of Direc­tors of the Inde­pen­dent Media Arts Alliance (IMAA) from 2006–2011, and has been a past juror for the Canada Coun­cil for the Arts, the Ontario Arts Coun­cil and the Ottawa Arts Coun­cil. She was one of three final­ists in 2012 vying to receive Ottawa's top annual arts prize; the Vic­tor Tolgesy Award, which is given annu­ally to an indi­vid­ual who has "con­tributed sub­stan­tially" to cul­ture in Ottawa. Patrice con­tin­ues to live and work in Ottawa.
Col­ina Maxwell is the co-founder and Exec­u­tive Direc­tor of Centre[3] for Print and Media Arts (for­merly known as The Print Stu­dio) based in Hamil­ton, Ontario. Since its incep­tion in 2004, Maxwell has worked respon­si­bly to make Centre[3] diverse and inclu­sive from a gov­er­nance, oper­a­tions, and pro­gram­ming level. Centre[3] has a rig­or­ous artis­tic and social prac­tice where it sup­ports artists in cre­ation, pro­duc­tion, pre­sen­ta­tion, and dis­sem­i­na­tion of art and engage­ment with the wider com­mu­nity. Another cul­tural accom­plish­ment is the James North Art Crawl. In 2006, Maxwell, with oth­ers, encour­aged the James Street North com­mu­nity to coor­di­nate gallery open­ings. This was the birth of the James North Art Crawl, which occurs sec­ond Fri­day of every month and now attracts 1000+ vis­i­tors. Centre[3] has become a dri­ving force in Hamil­ton that has helped to revi­tal­ize it to be the vibrant city that it is today. In 2011, Maxwell was awarded the Art Admin­is­tra­tion Award for the City of Hamil­ton and in 2013, she was awarded the Women of Dis­tinc­tion award for Art and Cul­ture by the City of Hamilton.
As an artist with a fem­i­nist approach, Maxwell's art­work is polit­i­cally charged, explor­ing gen­der, social con­structs, and labour. Maxwell has a sub­stan­tial amount of for­mal train­ing in visual arts and art his­tory, includ­ing: BA in Art His­tory and Eng­lish Lit­er­a­ture (Uni­ver­sity of Toronto), Visual Arts (Uni­ver­sity of Toronto, Sheri­dan Col­lege joint pro­gram), Penn­syl­va­nia Acad­emy of Fine Arts, and a sum­mer at the Glas­gow School of Art.  In 2012, Maxwell and Thea Faulds secured an Ontario Arts Coun­cil media arts project grant to work on a 30-minute doc­u­men­tary titled, Steel Kitchen, that explores the inter­face between men's work and women's work. The doc­u­men­tary cap­tures the story of the women who in 1978 filed an Ontario Human Rights Com­mis­sion com­plaint and con­ducted a major pub­lic cam­paign against Stelco for their dis­crim­i­na­tory hir­ing prac­tices. The women suc­cess­fully won their case and, overnight, Stelco was forced to hire women for pro­duc­tion work in the Hamil­ton mill. Steel Kitchen explores the sex/gender divi­sion of labour and the ide­olo­gies of fem­i­nin­ity and mas­culin­ity. In 2017, Maxwell secured another project grant from OAC and the City of Hamil­ton to work with Jim Rux­ton and Hitoko Okada on a piece that explores the inter­con­nec­tions between tra­di­tional knit­ting and com­puter programming.
Scott Miller Berry has been work­ing with artist-run, com­mu­nity based and/or not for profit arts col­lectives and  organi­za­tions for 20+ years. Recip­i­ent of the 2015 Margo Bind­hardt Rita Davies Award from Toronto Arts Foun­da­tion for cul­tural ser­vice, he is cur­rently Man­ag­ing Direc­tor at Work­man Arts and Ren­dezvous With Mad­ness Film Fes­ti­val, an orga­ni­za­tion that sup­ports artists with men­tal health and/or addic­tions issues. Pre­vi­ously he was Exec­u­tive Direc­tor of the Images Fes­t­ival, where he worked for 14 years. Trained in con­flict res­o­lu­tion, Scott spent many years as a shop stew­ard in a cler­i­cal union and is cur­rently Vice Chair of the Media Arts Net­work of Ontario (MANO/RAMO), and is an alum­nus of many Boards includ­ing the national Inde­pen­dent Media Arts Alliance (IMAA/AAMI), CFMDC, LIFT and the 8 fest small gauge film fes­ti­val. He holds a Mas­ter of Arts from the New School for Social Research in New York and main­tains an inde­pendent film­mak­ing and pro­gram­ming prac­tice, recent screen­ings include: Jakarta, Ban­ga­lore, Ober­hausen, Seoul, Vienna, Regina and Toronto.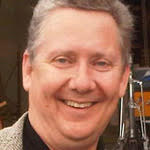 David Plant is the Exec­u­tive Direc­tor of Trin­ity Square Video. With more than 30 years in the cre­ative indus­tries as a pro­ducer, busi­ness­man and graphic artist, David brings a broad range of expe­ri­ence in media, enter­tain­ment and tech­nol­ogy, with depth in both the pub­lic and pri­vate sec­tors. He has assisted over 1200 film pro­duc­ers inter­na­tion­ally and has cred­its on Acad­emy Award-winning films such as Good Will Hunt­ing. As a pro­ducer, David co-executive pro­duced the first fea­ture film of writer-director David Krae and has pro­vided his assis­tance with works screen­ing at TIFF, Imag­i­ne­NA­TIVE and Planet in Focus. He recently com­pleted pro­duc­tion of a feature-length video pro­duc­tion of a one-man play, "Wing­field: Lost and Found" star­ring Stratford's Rod Beat­tie. He has been a mem­ber of the Acad­emy of Cana­dian Cin­ema and Tele­vi­sion for more than 20 years serv­ing on juries and com­mit­tees and he con­tin­ues to sit on indus­try pol­icy com­mit­tees address­ing the future of the indus­try with a par­tic­u­lar inter­est in emerg­ing tech­nol­ogy, pub­lic out­reach and edu­ca­tion and also sits on the Pro­gram Advi­sory Com­mit­tee for Advanced Tele­vi­sion, Video and Film at Sheri­dan College.
Theresa Slater is an artist and writer who works with cre­ative facil­i­ta­tion, eth­i­cal the­ory, new mate­ri­al­ism, dig­i­tal bod­ies and the inter­sec­tions of fem­i­nism and tech­nol­ogy. She is cur­rently the Oper­a­tions and Devel­op­ment Man­ager with Plea­sure Dome, an artist-run exhi­bi­tion col­lec­tive ded­i­cated to the pre­sen­ta­tion of artists film, video, and exper­i­men­tal media. She is an MA grad­u­ate of Con­tem­po­rary Art, Design and New Media Art His­to­ries from OCAD Uni­ver­sity and resides in Park­dale Vil­lage, Toronto, ON.
Genne Spears (Deputy Direc­tor at CFMDC) has worked at the CFMDC since 2007, return­ing as Deputy Direc­tor after a year away. In addi­tion to hold­ing many posi­tions at CFMDC she has worked on the tech­ni­cal team for sev­eral film fes­ti­vals includ­ing; Toronto Inter­na­tional Film Fes­ti­val, Hot Docs and Inside Out LGBT Film Fes­ti­val. She is cur­rently on the Advi­sory Board for TMAC (Toronto Media Arts Cen­tre) and has served on the Plea­sure Dome board. Genne holds a Mas­ters of Cin­ema and Film Archiv­ing from the Uni­ver­sity of East Anglia and is a PhD Can­di­date in Cin­ema and Media Stud­ies at York University.
Indu Vashist is cur­rently the Exec­u­tive Direc­tor of SAVAC (South Asian Visual Arts Cen­tre). She was born and raised on Coast Sal­ish Ter­ri­to­ries, on the land of the Cowichan peo­ples, where her com­mu­nity, the Pun­jabis have been set­tled for over a cen­tury.  Draw­ing from her back­ground, she went on to write her MA the­sis,"Between Cana­dian Racism and Indian Repres­sion: The Air India Bomb­ing and Filmic Rep­re­sen­ta­tions of Sikh Dias­poric Iden­tity in Canada."
After fin­ish­ing her edu­ca­tion, she went on to work as a staff per­son at a non-profit organ­i­sa­tion in Mon­tréal for five years. Her main role at the Que­bec Pub­lic Inter­est Research Group at McGill was to sup­port a vari­ety of pro­gram­ming as well as col­lec­tively man­age the orga­ni­za­tion while con­cur­rently teach­ing at McGill Uni­ver­sity. Prior to work­ing at SAVAC, she had been equally split­ting her time between India and Canada. In Canada, in addi­tion to work­ing at Con­cor­dia Uni­ver­sity, she pro­grammed and hosted a weekly South Asian arts and cul­ture radio show. In India, she worked with artist, queer and fem­i­nist cir­cles in Delhi, Bom­bay and Madras. Specif­i­cally, she worked for Bombay-based Queer Nazariya Inter­na­tional Film Fes­ti­val, Delhi-based Nigah Media Col­lec­tive, and Madras-based Marap­pac­chi The­atre Group. She is also a pub­lished writer.